Cruising Through the Voiceover Recording Process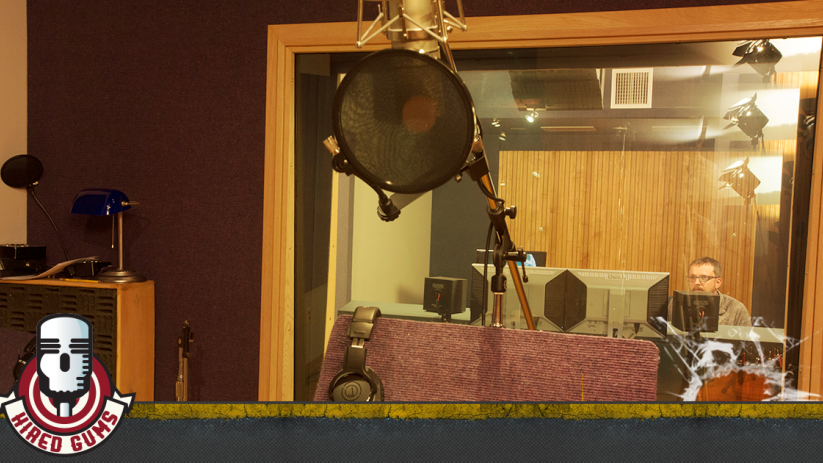 Hired Gums is the voiceover service provided in-house here at Video Arts Studios. For a better understanding of what's involved in the recording process for voiceovers, check out this interview with Video Arts' very own audio engineer John Shea.
Q: What facilities and equipment do you use to record voiceovers?
A: Voiceovers at Video Arts Studios are recorded in one of our two-purpose built recording studios. These rooms are both equipped with Neumann U87 microphones, and Digital Performer as a DAW. Audio A utilizes a vintage British Trident series 65 console, while Audio B uses a Toft console, which is a modern version of the Trident, to help maintain our signature sound.
Q: How do you ensure that the voice actor is performing how the client envisions?
A: First and foremost, when trying to provide the right feel for a voiceover, we take a look at what the script calls for. Is it serious? Light? Colloquial and conversational? Finding out the message and tone for each spot is intrinsic to providing the highest quality and best performance possible. Pre-production is key!
Q: Is the client involved in the recording process?
A: More often than not, we will have clients connected during the sessions through our VOIP phone patch system. We can call clients on the phone and patch them in through the console so they can hear the talent reading, and the talent can hear their provided direction and input. After the recording process, we can then send raw audio to clients via FTP (File Transfer Protocol), or we can keep it in house for a full production.
Q: What sorts of things do you do to prepare to record a voiceover?
A: We start by making sure we have the most recent iteration of the script being recorded. Talent is booked and usually arrives a few minutes before the session. When talent arrives, they proceed into the studio to get the script, do a cursory read to familiarize themselves with any pronunciations or industry specific terminology, as well as set levels for recording. Once we are ready, we can call the client, patch them through, and the session can begin.
Q: After the voiceover is recorded, what do you do?
A: If there's post-production, we get to work on editing and completing the project. If not, we prep the audio for delivery, which includes assembling the chosen takes and alts (alternatives), and compiling them into a folder to be zipped and uploaded to our FTP site. Once it's uploaded we send an email with a link and download instructions to the client.
Q: How quickly can you produce a voiceover?
A: Sometimes pretty quick! We are lucky to have an excellent stable of highly talented voice over artists who are typically available with short notice to complete a task with our clients parameters to meet their deadline.
Q: Is there anything else people should know about the process?
A: That they don't need to stress when they call us! We have experience and talent, and we make it as easy for the client as possible!
If you're in need of any voiceover services, book a job now!