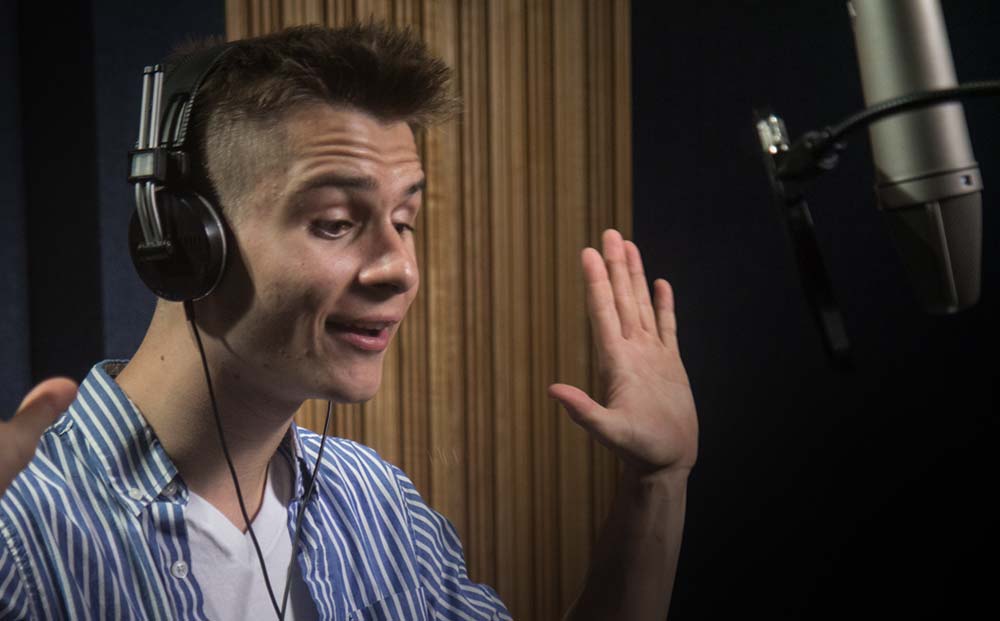 Go the Distance in the Right Amount of Time
You have a script, you need a voice. Select from our diverse and experienced voice acting community to find the voice talent that fits your tone. If you don't have a script or need assistance with a script, please contact us.
Once you select your voice actor, we'll schedule a recording session that works for you. The use of a phone patch during the session gives you creative control and ensures the voiceover production is just how you want it. If you're not available to direct, no problem. Our award-winning staff can maintain the project's center of gravity.
After the voiceover is recorded, our team can sweeten it, add music, and adjust the audio if needed or send you the raw audio - whichever you prefer. When your recording session is over, Hired Gums ensures speed and security by delivering your project files in any format right to your desktop. An invoice will be sent to you upon completion of the project. Please see our Products Page for pricing information.