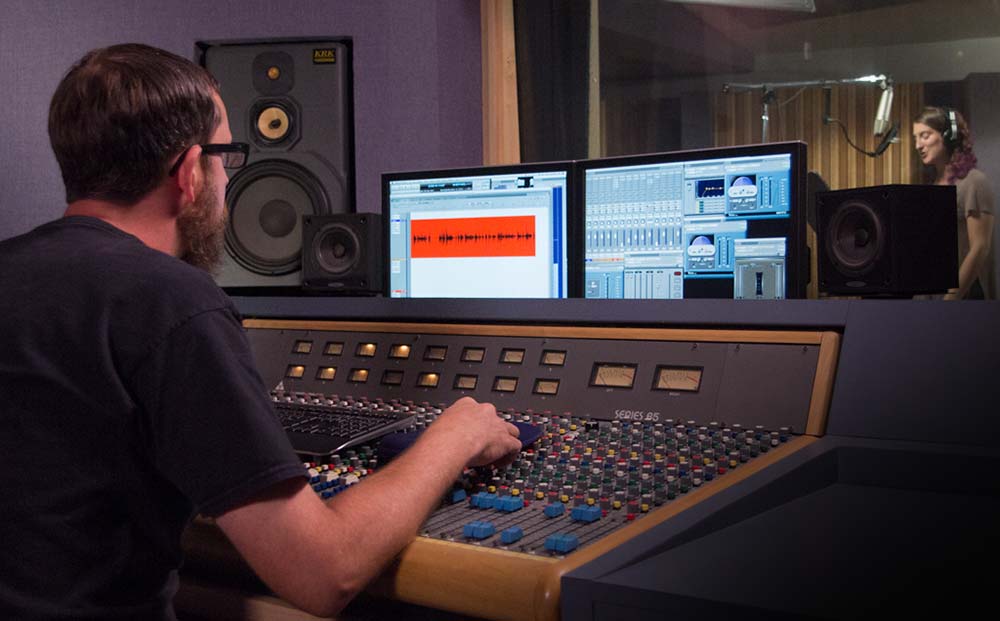 Professional Voiceover Recording
All the Gear. All the Time. It's not the destination - it's the journey. If you are unsure which studio voice will be perfect for your session, we can make a recommendation. Whatever your commercial production needs - voiceover, music, sound effects, or full production - we'll help you keep the paint up and the rubber down.
Book a Voiceover Recording Job Now
Radio Production
After selecting the right combination of voice talent, you'll quickly learn professional voiceovers produced at Hired Gums are not only award winning, but they bring in the business. With over 48,000 pieces of music and more than 5,000 effects to select from, we'll design a spot that is crisp, clean, and fresh.
Original Music
Live to ride and ride to live. At times when library music just isn't appropriate for a particular project, you need a sound to evoke the emotion that embodies an image and compliments your voice artist. Our experienced, award-winning staff knows how to punch the right buttons to make the audio experience distinctly yours with original music and stellar voice acting.
Sound Design
When your professional radio, television, or video production is completed with special effects and visual nuances, it's time to call the audio production staff to implement audio enhancements. As you visit our voice gallery of professional voice talent, pay particular notice to the attention-grabbing sound you hear and remember there are no shortcuts to any place worth going.
Jingles
Four wheels move your body, but two wheels move your soul... and there's something to be said about a good jingle. Our writers know what it takes to put your product, service, or company in the minds of your audience with music and lyrics that enhance your voiceover production.
Creative Services
The power of the spoken word has moved untold millions to buy everything from cars and motorcycles to beer and underwear. It has motivated others to bank, travel, and chew bubble gum. But before those words were voiced, they were written. Give us a call. We'd love to put a sentence together for you.