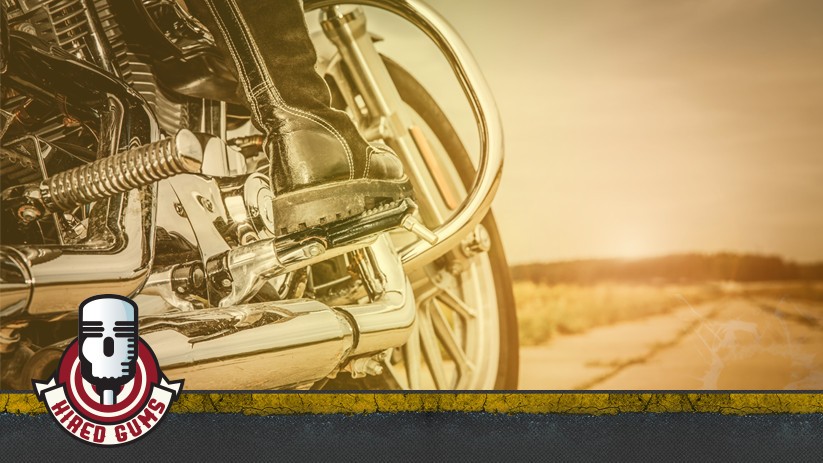 Stitching a Line: the art of slipping through traffic in a quick manner on a motorcycle; does not imply reckless weaving but controlled and deliberate maneuvers that allow a motorcycle rider to get through traffic as efficiently as possible.
In a world full of advertising traffic, there are a multitude of messages vying for the attention of the same audience. Just as a motorcycle makes controlled and deliberate maneuvers in traffic, the same approach must be used with your voiceover project if you want your message to stand out and, in this case, your voice talent is your mode of transportation. As you peruse the demos in our voice gallery, here are three signs of an efficient voice actor.
Memorable: As you can see, we have a multitude of male and female voice actors. Selecting a memorable voice for your radio or TV commercial will help grab the attention of your audience and allow your message to resonate with them all the more. With the selection of the right voice and the help of our audio team's production services, you'll be able to trick out your ride just the way you want to.
Proper Pacing: This aspect of a successful voiceover largely comes down to having a well-written script that says a lot within a small time frame. But in order to do this successfully, you need a well-versed, well-articulated voice actor with the chops to go the right distance in the right amount of time. Any individual from our voice gallery can ease into your project, train by feel, and deliver on time.
Versatility: The versatility of a voice actor comes in many forms. First, an efficient voice actor must be capable of varying styles. Do you want the tone of your voice talent to be gritty, adaptable, and stouthearted or fearless, quirky, and sexy? Second, an efficient voice actor should be capable of varying accents that sound natural. English, Scottish, Spanish, French, Italian, German, Russian… they make the the voiceover possibilities endless. Third, you need a voice actor who is able to take direction but can also be flexible and contribute their own ideas when needed. In the end, everyone should have the same goal: to produce a polished final product and safely arrive at home.
At Hired Gums, our priority is being your one-stop shop for all your voiceover needs. And we plan to get you there as efficiently as possible. We have carefully vetted each one of our professional voice actors, and we know they have what it takes to make your voiceover project successful. Hand them a challenge; they won't disappoint. Let's stitch the line together.
Are you interested in blipping the throttle of your latest voiceover project? Give us a call at 701-232-3393 or visit www.hiredgums.com/contact.