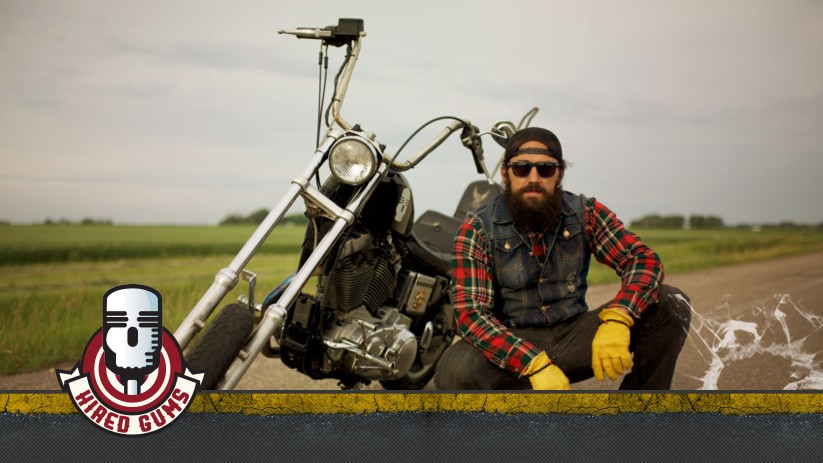 Hired Gums is located in Fargo, North Dakota – the heart of the United States - and our voice talents are desired throughout the nation due to our accent neutral dialect. Do you think you have what it takes to be a voice artist for Hired Gums? Does the possibility of taking on voice acting gigs excite you? Before you audition to Become a Voice for us, here are some things our audio production staff listens for in voiceover demos.
Spark the Pavement
Perhaps you've been told by friends or family that you have a unique voice. That's a good start, but many people don't realize that a good voice is only half the making of great voice talent. The other half is acting, which plays a large role in your reading skills, personality, communication skills, and vocal range. A distinctive voice paired with great acting skills is a sure-fire way to spark the pavement in the voice acting community.
Due to this, investing in formal voice lessons with a voice coach will be to your benefit. A voice coach will be able to point out your strengths and weaknesses, provide tips on how to take care of your voice, select scripts that showcase your range and style, and help you compile a professional voiceover demo with spots that enhance your acting ability.
But if you haven't had any formal voice training, please don't feel excluded. We'd still love to hear from you and have provided a sample script on the Become a Voice page you can download and use to create a demo.
Don't Be a Chopper
The term chopper originates from the practice of cutting away, or chopping, unnecessary portions of a bike and frame to reduce its weight. The raked front of the bike makes for a motorcycle that is stable but not agile. While stability is always a good trait to have as a voice artist, you also need to be agile, which means our staff always has their ears tuned for versatility when they review voiceover demos.
To enhance the versatility of your demo, make it sound archival by including a variety of spot styles (serious, funny, corporate, casual, etc.) for a variety of short and long format media (radio, TV, jingles, documentaries, etc.). This will help reflect your professionalism, range, and the value you have to offer as you grab the attention of our staff, draw them in, and leave them wanting to hear more. Take some time to listen to some of the professionals in our voice gallery to hear how our current voice talent markets themselves.
Rip It Up
You don't get a second chance to make a first impression. This means you need to rip up your audition by showcasing your best work because your voiceover demo is your business card, resume, and cover letter all wrapped into one.
The ideal length for your demo should be between 60 seconds and 5 minutes. For Hired Gums submissions, we accept MP3 files up to 5MB. As you assembly your demo, use this equation to estimate its length and size:
- 1 minute of stereo digital audio, encoded at 128kbps, is equal to 1MB MP3 file
You'll want to place your best spots at the beginning and end of the demo to gain the attention of the listeners and end on a high note. Be sure to pause two or three seconds between spots on the demo so the styles don't run together.
Stay Vertical
As you move through the audition and selection process with Hired Gums, here are some additional points to note that will help your voiceover career stay vertical.
- Minimal Mistakes: Based off your demo submission, we'll bring you into our studio to meet in person and have you perform some live reads. During this time, our production staff will judge your ability to work under pressure and make minimal mistakes.
- Ability to Take Direction: At Hired Gums, we produce voiceover work for a variety of clientele. No two projects are the same. That being said, your willingness or ability to take direction - often times from the client and our production staff - is of paramount importance.
- Availability & Punctuality: If you're offered a position in our voice gallery, you'll need to keep us up-to-date on your availability. Many times we'll receive a voiceover job order that requires a quick turnaround, and if a client selects your voice for their project, we need to know your available and will be punctual.
If you're interested in blipping the throttle of your voiceover career, take a moment to fill out our Become a Voice form. We'll review it and be in touch. Feel free to give us a call at 701-232-3393 or visit www.hiredgums.com/contact with any questions.